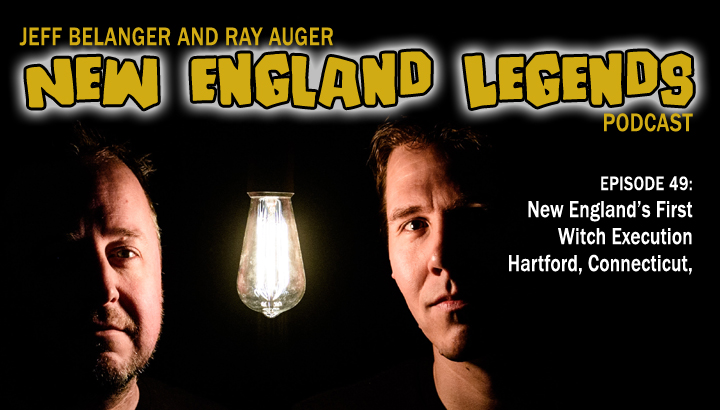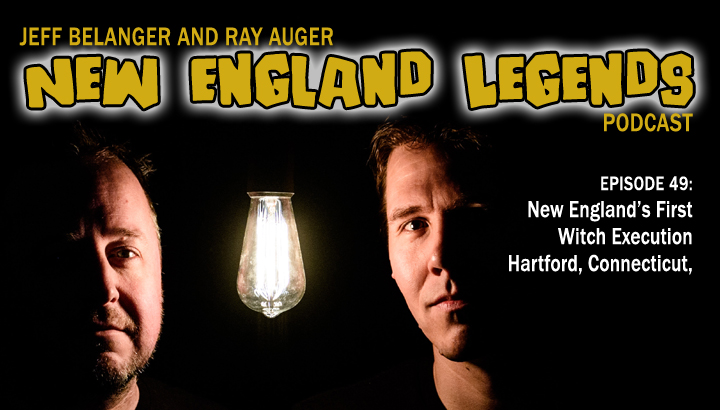 In Episode 49 Jeff Belanger and Ray Auger visit the site of America's first witch trial and execution in downtown Hartford, Connecticut. Then they travel north of Hartford to Windsor to speak with author Beth Caruso about Alse Young, the first victim. We'll learn Young wasn't alone, and this was decades before the 1692 Salem trials. Did Connecticut cover-up their own witch trials?
LINKS TO MORE INFORMATION ON THIS EPISODE:
Connecticut Witch Memorial: Facebook Page
Guest: Beth Caruso
New England Legends television series Episode 6: Witchcraft
CALL (OR TEXT) OUR LEGEND LINE:
(617) 444-9683 – leave us a message with a question, experience, or story you want to share!
BECOME A LEGENDARY LISTENER PATRON:
https://www.patreon.com/NewEnglandLegends
CREDITS:
Produced and hosted by: Jeff Belanger and Ray Auger
Edited by: Ray Auger
Theme Music by: John Judd
SUBSCRIBE TO THE PODCAST FOR FREE:
iTunes | Google Play | Stitcher | TuneIn | iHeartRadio
JOIN OUR SUPER-SECRET:
New England Legends Facebook Group