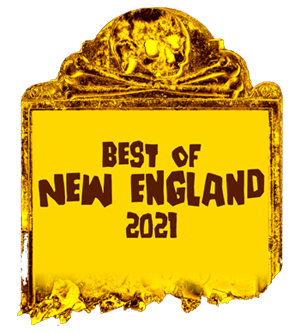 Welcome to the first annual Best of New England - The BoNEy Awards! We're looking for your favorite: Haunted Location, Cryptid, Pizza Place, New England Beer, Coffee Shop, Ghost Tour, Legendary Location, Dive Bar, Cemetery, Hiking Trail, Wine, Lighthouse, Beach, Bed and Breakfast, Ice Cream place, Soda, Corn Maze, Apple Orchard, Historic Building, and Weird Landmark!

Nominations are now open. You don't have to fill in every category, but we do want to know about your legedary favorites! The nominations end June 24, 2021, and then we'll open the voting on the top nominees. Help us identify some of the most legendary parts of New England!

Only nominations from: Connecticut, Rhode Island, Massachusetts, Vermont, New Hampshire, and Maine, will be accepted.
Best of New England 2021