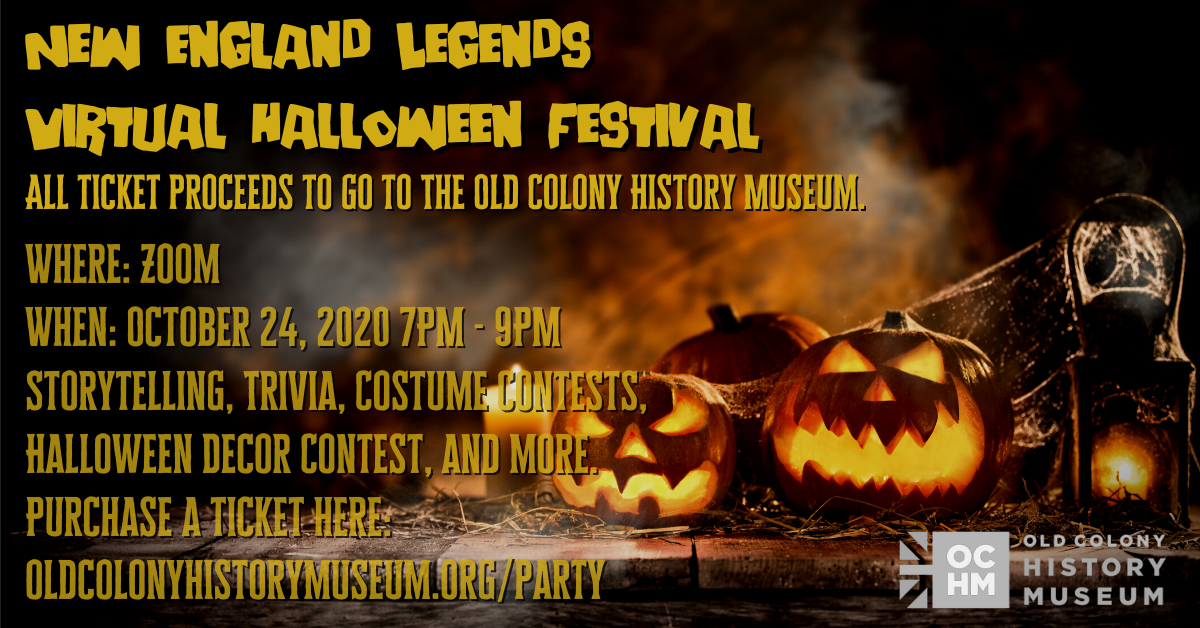 Since we can't get together in person, we're holding a virtual Halloween party with all proceeds going to benefit the Old Colony History Museum in Taunton, Massachusetts! Tickets are just $5, and help preserve New England heritage and history. Once you purchase your ticket through the OCH Web site, you'll be emailed the Zoom link to participate in this online bash!
Activities include:
• Spooky Trivia
• Professional story teller Halloween tales
• 2 Sentence Horror Story Contest
• Zoom Background/Halloween Decor Contest
• Art Contest
• Costume Contest
• Photo Contest
More information on how to submit your costume photos and story submissions coming soon!