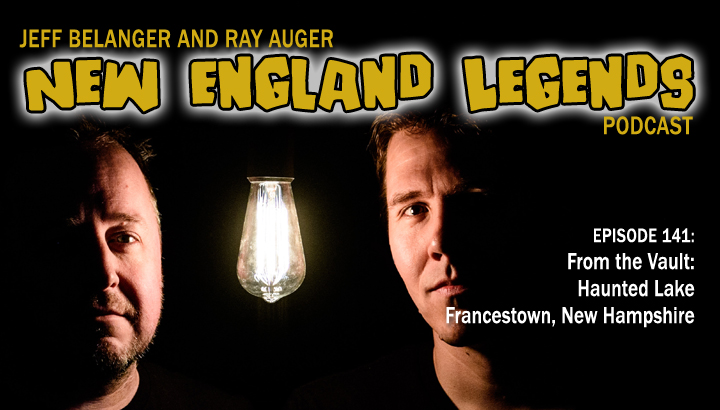 In Episode 141, while still under quarantine, Jeff Belanger and Ray Auger introduce you to an episode from our vault: Haunted Lake in Francestown, New Hampshire! This legend has been around so long, the state made it official.
CALL (OR TEXT) OUR LEGEND LINE:
(617) 444-9683 – leave us a message with a question, experience, or story you want to share!
BECOME A LEGENDARY LISTENER PATRON:
https://www.patreon.com/NewEnglandLegends
CREDITS:
Produced and hosted by: Jeff Belanger and Ray Auger
Edited by: Ray Auger
Additional Voice Talent: Michael Legge
Theme Music by: John Judd
SUBSCRIBE TO THE PODCAST FOR FREE:
Apple Podcasts/iTunes | Google Podcasts | Spotify | Stitcher | TuneIn | iHeartRadio | SoundCloud
JOIN OUR SUPER-SECRET:
New England Legends Facebook Group