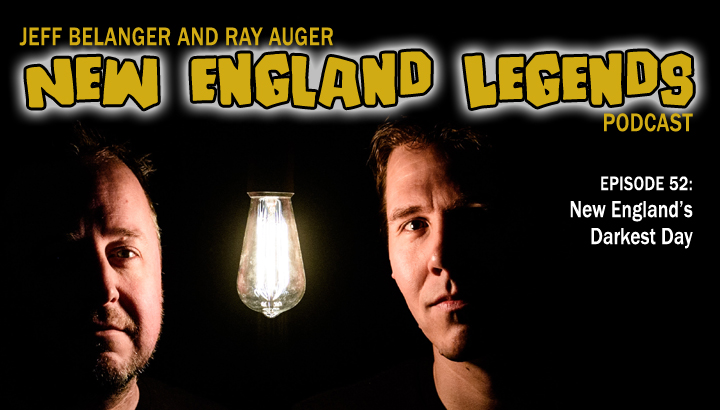 In Episode 52 Jeff Belanger and Ray Auger mark the one-year anniversary of the podcast in the dark! On May 19, 1780, the skies over all six New England states turned black at 11 in the morning, and the moon turned blood red. The darkness lasted over 16 hours. Many believed this was judgment day and turned to their churches. Others turned to their taverns. What caused this strange phenomenon? And could it happen again?
CALL (OR TEXT) OUR LEGEND LINE:
(617) 444-9683 – leave us a message with a question, experience, or story you want to share!
BECOME A LEGENDARY LISTENER PATRON:
https://www.patreon.com/NewEnglandLegends
CREDITS:
Produced and hosted by: Jeff Belanger and Ray Auger
Edited by: Ray Auger
Additional Voice Talent: Dave Schrader, Tim Dennis, and Michael Legge.
Theme Music by: John Judd
SUBSCRIBE TO THE PODCAST FOR FREE:
iTunes | Google Play | Stitcher | TuneIn | iHeartRadio
JOIN OUR SUPER-SECRET:
New England Legends Facebook Group