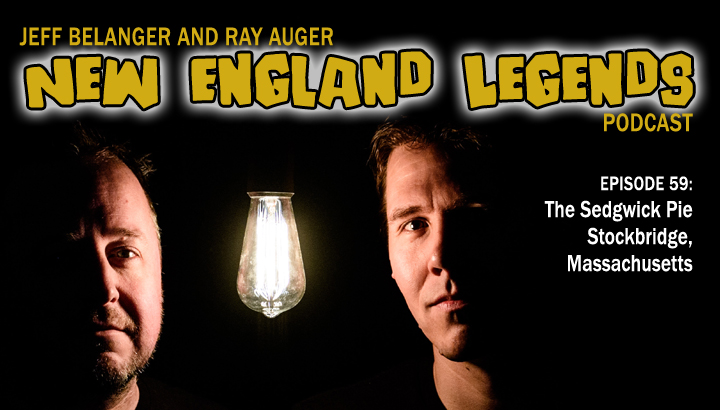 In Episode 59 Jeff Belanger and Ray Auger head over to Stockbridge Cemetery in the Berkshires of Massachusetts in search of pie… Sedgwick Pie, that is. The Sedgwick Pie is a unique configuration of graves and headstones inside the cemetery surrounding Theodore and Pamela Sedgwick. This family has ties to famous historical figures, pop culture celebrities, and a unique legend we've found nowhere else!
CALL (OR TEXT) OUR LEGEND LINE:
(617) 444-9683 – leave us a message with a question, experience, or story you want to share!
BECOME A LEGENDARY LISTENER PATRON:
https://www.patreon.com/NewEnglandLegends
CHECK OUT JOHN JUDD'S NEW ALBUM ON ITUNES:
https://itunes.apple.com/us/album/retro-sessions/1437700193
CREDITS:
Produced and hosted by: Jeff Belanger and Ray Auger
Edited by: Ray Auger
Theme Music by: John Judd
SUBSCRIBE TO THE PODCAST FOR FREE:
iTunes | Google Play | Stitcher | TuneIn | iHeartRadio
JOIN OUR SUPER-SECRET:
New England Legends Facebook Group