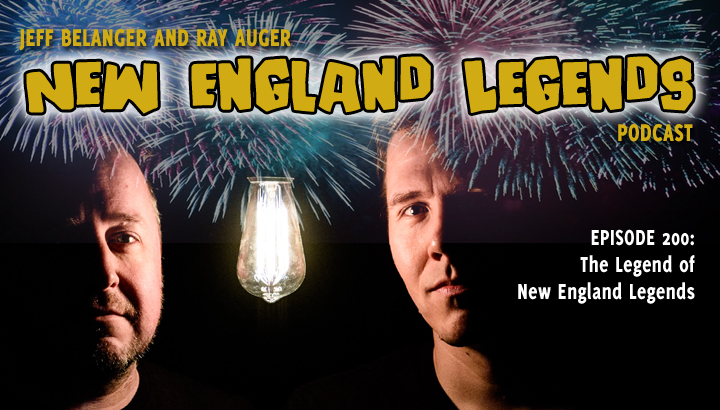 In Episode 200, Jeff Belanger and Ray Auger break format just this once to present an audio documentary exploring the movement that has become the New England Legends television series, podcast, smart phone app, calendar, Facebook group, and family of people sharing weird legends from all over the northeastern United States. You get to hear from those behind the scenes and from a bunch of our legend seekers who called in.
CALL (OR TEXT) OUR LEGEND LINE:
(617) 444-9683 – leave us a message with a question, experience, or story you want to share!
BECOME A LEGENDARY LISTENER PATRON:
https://www.patreon.com/NewEnglandLegends
CREDITS:
Produced and hosted by: Jeff Belanger and Ray Auger
Edited by: Ray Auger
Theme Music by: John Judd
SUBSCRIBE TO THE PODCAST FOR FREE:
Apple Podcasts/iTunes | Google Podcasts | Spotify | Pandora | Stitcher | Amazon Podcasts | TuneIn | iHeartRadio
JOIN OUR SUPER-SECRET:
New England Legends Facebook Group