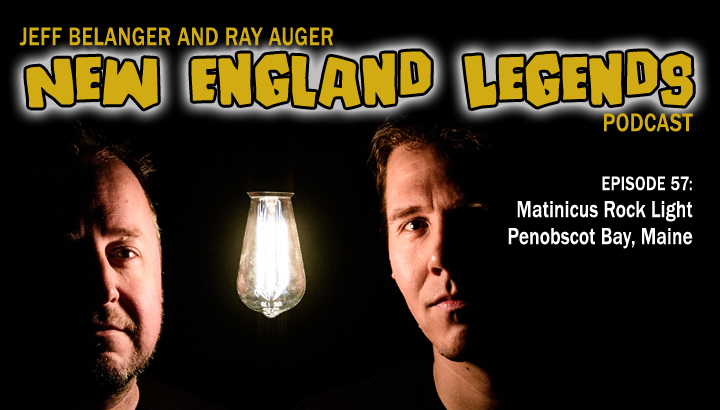 In Episode 57 Jeff Belanger and Ray Auger sail out to Matinicus Rock Lighthouse off the coast of Maine in search of two legends. For years, lighthouse keepers and coast guard staff claimed the facility was haunted. But this facility is also the former home of a hero — Abbie Burgess — a young girl who, in 1856 saved her family from a brutal storm, and saved countless sailors and ships during some of the roughest seas this tiny island had ever endured. Could these two legends be more intertwined than previously thought?
CALL (OR TEXT) OUR LEGEND LINE:
(617) 444-9683 – leave us a message with a question, experience, or story you want to share!
BECOME A LEGENDARY LISTENER PATRON:
https://www.patreon.com/NewEnglandLegends
CREDITS:
Produced and hosted by: Jeff Belanger and Ray Auger
Edited by: Ray Auger
Additional Voice Talent: Lorna Nogueira and Michael Legge.
Theme Music by: John Judd
SUBSCRIBE TO THE PODCAST FOR FREE:
iTunes | Google Play | Stitcher | TuneIn | iHeartRadio
JOIN OUR SUPER-SECRET:
New England Legends Facebook Group