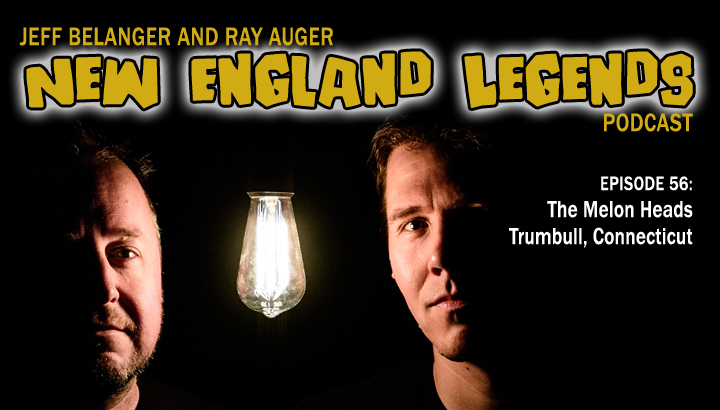 In Episode 56 Jeff Belanger and Ray Auger motor down Dracula Drive in Trumbull, Connecticut, in search of the mysterious Melon Heads. These small humanoids with enormous heads have been talked about in southwestern Connecticut for more than half a century. But who are they? Some monster? An alien? Or something else?
CALL (OR TEXT) OUR LEGEND LINE:
(617) 444-9683 – leave us a message with a question, experience, or story you want to share!
BECOME A LEGENDARY LISTENER PATRON:
https://www.patreon.com/NewEnglandLegends
CREDITS:
Produced and hosted by: Jeff Belanger and Ray Auger
Edited by: Ray Auger
Theme Music by: John Judd
SUBSCRIBE TO THE PODCAST FOR FREE:
iTunes | Google Play | Stitcher | TuneIn | iHeartRadio
JOIN OUR SUPER-SECRET:
New England Legends Facebook Group