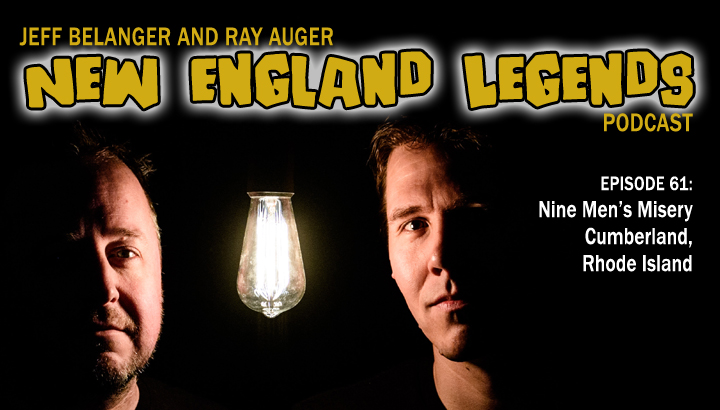 In Episode 61 Jeff Belanger and Ray Auger explore the woods around the old monastery in Cumberland, Rhode Island, in search of nine ghosts said to haunt this forest. Back in March of 1676 during the King Philip's War, something horrific happened on these grounds, and though that may be the beginning of the haunt, it's not the end of the story. More than a century later something happened that made a bad place worse. We're on the trail of ghostly apparitions and disembodied screams at Nine Men's Misery.
CALL (OR TEXT) OUR LEGEND LINE:
(617) 444-9683 – leave us a message with a question, experience, or story you want to share!
BECOME A LEGENDARY LISTENER PATRON:
https://www.patreon.com/NewEnglandLegends
CREDITS:
Produced and hosted by: Jeff Belanger and Ray Auger
Edited by: Ray Auger
Additional Voice Talent: Michael Legge.
Theme Music by: John Judd
SUBSCRIBE TO THE PODCAST FOR FREE:
iTunes | Google Play | Stitcher | TuneIn | iHeartRadio
JOIN OUR SUPER-SECRET:
New England Legends Facebook Group