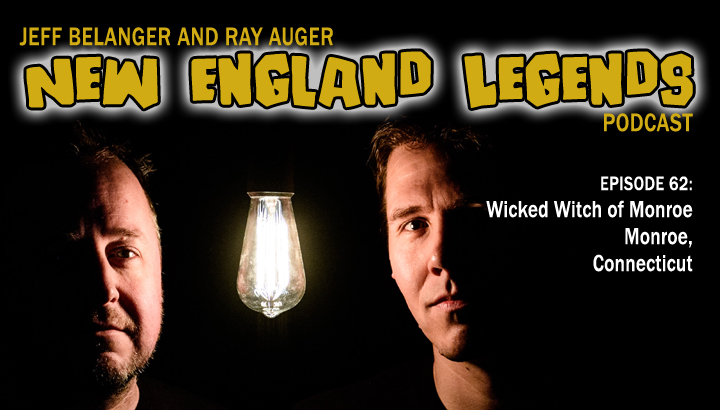 In Episode 62 Jeff Belanger and Ray Auger cruise down to Monroe, Connecticut, in search of Hannah Cranna: The Wicked Witch of Monroe. Hannah died in 1860. She was loathed by everyone in town. She used her witchy reputation to get things she needed like food and firewood. If she didn't get her way, she was known to throw curses around like confetti. Many say she still haunts the road near her grave. Perhaps her final curse is still being executed.
CALL (OR TEXT) OUR LEGEND LINE:
(617) 444-9683 – leave us a message with a question, experience, or story you want to share!
BECOME A LEGENDARY LISTENER PATRON:
https://www.patreon.com/NewEnglandLegends
CREDITS:
Produced and hosted by: Jeff Belanger and Ray Auger
Edited by: Ray Auger
Additional Voice Talent: Lorna Nogueira.
Theme Music by: John Judd
SUBSCRIBE TO THE PODCAST FOR FREE:
iTunes | Google Play | Spotify | Stitcher | TuneIn | iHeartRadio
JOIN OUR SUPER-SECRET:
New England Legends Facebook Group