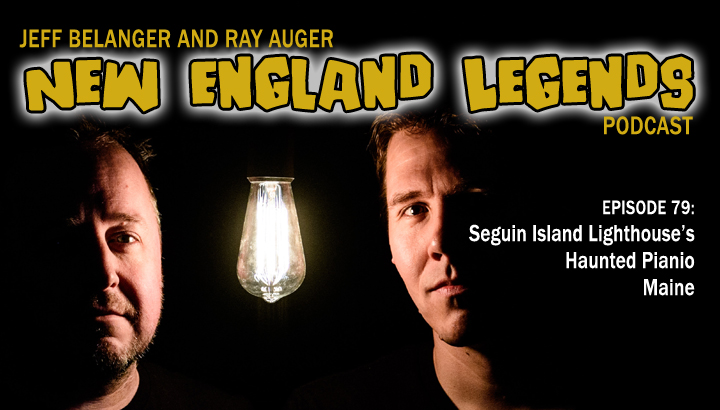 In Episode 79, Jeff Belanger and Ray Auger head out to Seguin Lighthouse off the coast of Maine near the Kennebec River in search of the source of the phantom piano music that's been heard all over the island and even on the mainland. A lighthouse has been in service on this island since 1795, and today the building and grounds are said to be haunted by a former keeper, and maybe even something more sinister. The guys explore the history and the haunt.
CALL (OR TEXT) OUR LEGEND LINE:
(617) 444-9683 – leave us a message with a question, experience, or story you want to share!
BECOME A LEGENDARY LISTENER PATRON:
https://www.patreon.com/NewEnglandLegends
CREDITS:
Produced and hosted by: Jeff Belanger and Ray Auger
Edited by: Ray Auger
Additional Voice Talent: John Wilbur.
Theme Music by: John Judd
SUBSCRIBE TO THE PODCAST FOR FREE:
iTunes | Google Play | Spotify | Stitcher | TuneIn | iHeartRadio
JOIN OUR SUPER-SECRET:
New England Legends Facebook Group