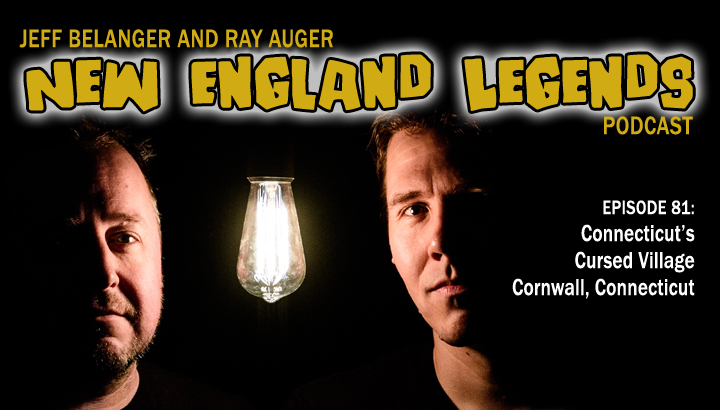 In Episode 81, Jeff Belanger and Ray Auger explore the ghost village of Dudleytown in the woods of Cornwall, Connecticut. Throughout its 150 years of history, this small hamlet is full of stories of strange death, suicide, and madness. Some believe those tragedies are tied to a curse on the Dudley family that started in England back in 1510. No matter what, life on this mountain would have been difficult.
CALL (OR TEXT) OUR LEGEND LINE:
(617) 444-9683 – leave us a message with a question, experience, or story you want to share!
BECOME A LEGENDARY LISTENER PATRON:
https://www.patreon.com/NewEnglandLegends
CREDITS:
Produced and hosted by: Jeff Belanger and Ray Auger
Edited by: Ray Auger
Additional Voice Talent: Dave Schrader.
Theme Music by: John Judd
SUBSCRIBE TO THE PODCAST FOR FREE:
iTunes | Google Play | Spotify | Stitcher | TuneIn | iHeartRadio
JOIN OUR SUPER-SECRET:
New England Legends Facebook Group