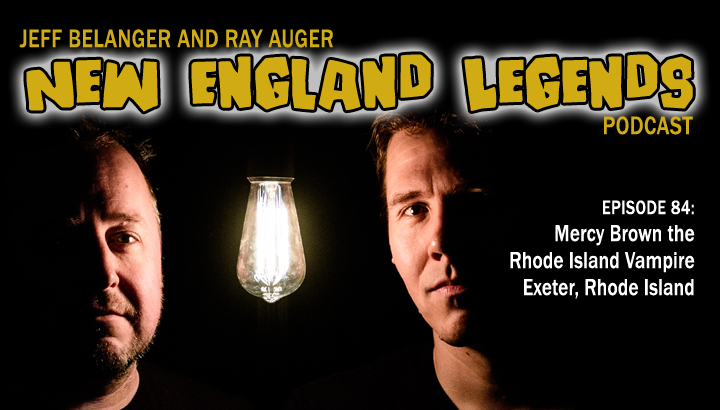 In Episode 84, Jeff Belanger and Ray Auger visit Chestnut Hill Cemetery in Exeter, Rhode Island, in search of the mortal remains of Mercy Brown. Mercy died of Consumption on January 17, 1892. Three months later, her father had her heart and liver removed from her corpse so he could burn them to ashes and feed those ashes to his dying son. Why? Because some suspected Mercy was a vampire.
HEAR ALSO:
Podcast 8 – A Vampire in Vermont.
CALL (OR TEXT) OUR LEGEND LINE:
(617) 444-9683 – leave us a message with a question, experience, or story you want to share!
BECOME A LEGENDARY LISTENER PATRON:
https://www.patreon.com/NewEnglandLegends
CREDITS:
Produced and hosted by: Jeff Belanger and Ray Auger
Edited by: Ray Auger
Additional Voice Talent: Michael Legge.
Theme Music by: John Judd
SUBSCRIBE TO THE PODCAST FOR FREE:
iTunes | Google Play | Spotify | Stitcher | TuneIn | iHeartRadio
JOIN OUR SUPER-SECRET:
New England Legends Facebook Group