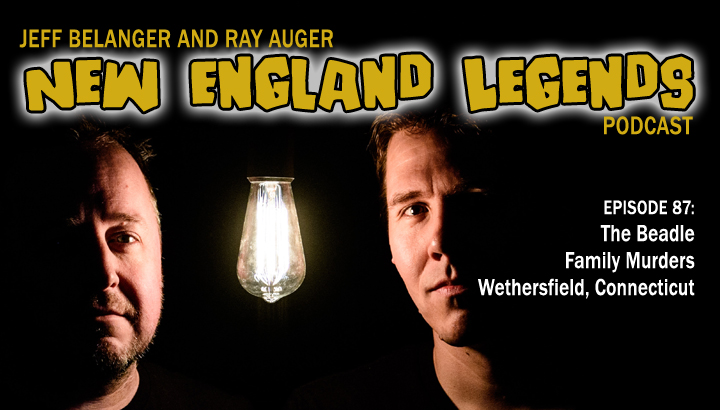 In Episode 87, Jeff Belanger and Ray Auger head to Wethersfield, Connecticut, on the hunt for a ghost who has been haunting this town since December of 1782. Fresh off the heels of the American Revolution, wealthy merchant William Beadle has lost almost everything because he followed the law, and did the right thing. Once the new congress devalued his currency, he was broke, and couldn't live that… so he spent years plotting the murder of his entire family. This is a dark, downward spiral into insanity that led to America's first mass murder-suicide.
READ ALSO:
The Story of the Murder of the Beadle family by William Beadle by James R. Smart.
CALL (OR TEXT) OUR LEGEND LINE:
(617) 444-9683 – leave us a message with a question, experience, or story you want to share!
BECOME A LEGENDARY LISTENER PATRON:
https://www.patreon.com/NewEnglandLegends
CREDITS:
Produced and hosted by: Jeff Belanger and Ray Auger
Edited by: Ray Auger
Additional Voice Talent: Michael Legge and Tim Ellis.
Theme Music by: John Judd
SUBSCRIBE TO THE PODCAST FOR FREE:
iTunes | Google Play | Spotify | Stitcher | TuneIn | iHeartRadio
JOIN OUR SUPER-SECRET:
New England Legends Facebook Group