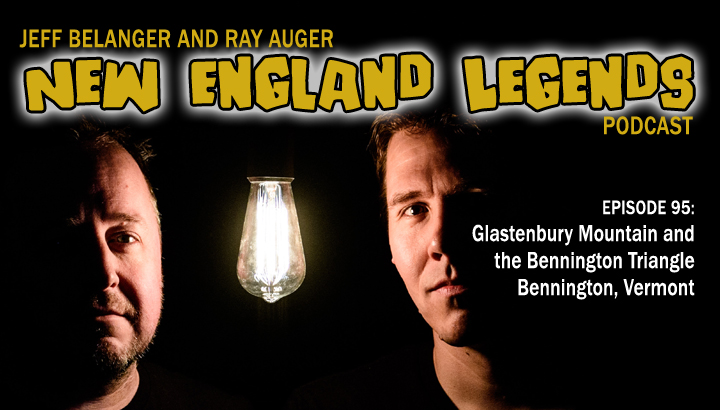 In Episode 95, Jeff Belanger and Ray Auger climb Glastenbury Mountain near Bennington, Vermont, in search of monsters, a ghost town, a man-eating rock, and five people who went missing between 1945 and 1950. There have been so any strange occurrences in this area that it's earned the name The Bennington Triangle. Some of these unexplained mysteries gave birth to the Vermont State Police.
SEE ALSO:
The Mystery of Glastenbury, Vermont.
CALL (OR TEXT) OUR LEGEND LINE:
(617) 444-9683 – leave us a message with a question, experience, or story you want to share!
BECOME A LEGENDARY LISTENER PATRON:
https://www.patreon.com/NewEnglandLegends
CREDITS:
Produced and hosted by: Jeff Belanger and Ray Auger
Edited by: Ray Auger
Theme Music by: John Judd
SUBSCRIBE TO THE PODCAST FOR FREE:
iTunes | Google Play | Spotify | Stitcher | TuneIn | iHeartRadio
JOIN OUR SUPER-SECRET:
New England Legends Facebook Group