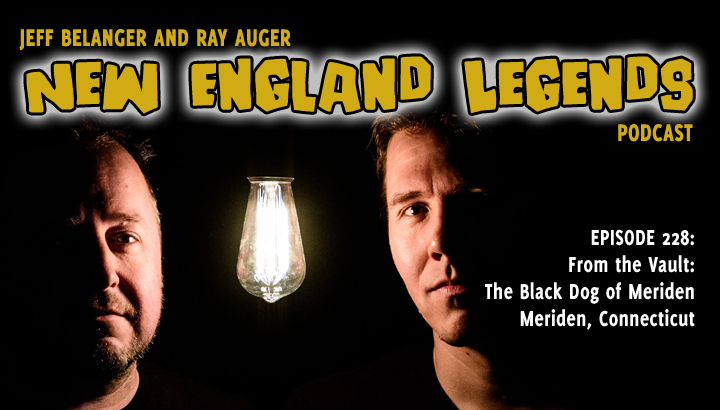 In Episode 228, Jeff Belanger and Ray Auger take a holiday week off with their families, so they introduce you to an episode from the vault: The Black Dog of Meriden, Connecticut, which originally aired November 21, 2019. We climb the cliffs over Hubbard Park in Meriden, Connecticut, in search of a mysterious black dog. They say if you see this mutt once, you'll find joy, see him twice and you'll find sorrow, but if you see him three times it means your death. Could this dog be connected to a different Connecticut legend?
CALL (OR TEXT) OUR LEGEND LINE:
(617) 444-9683 – leave us a message with a question, experience, or story you want to share!
BECOME A LEGENDARY LISTENER PATRON:
https://www.patreon.com/NewEnglandLegends
CREDITS:
Produced and hosted by: Jeff Belanger and Ray Auger
Edited by: Ray Auger
Theme Music by: John Judd
SUBSCRIBE TO THE PODCAST FOR FREE:
Apple Podcasts/iTunes | Google Podcasts | Spotify | Pandora | Stitcher | Amazon Podcasts | TuneIn | iHeartRadio
JOIN OUR SUPER-SECRET:
New England Legends Facebook Group