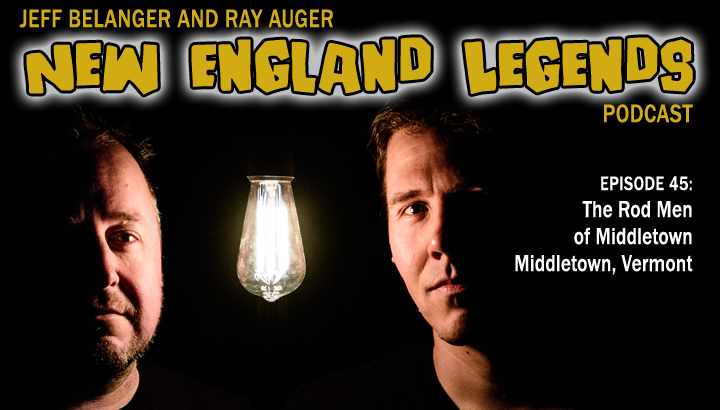 In Episode 45 Jeff Belanger and Ray Auger try their hands at dowsing rods in Middletown, Vermont. Back in 1801 an end-of-the-world event took place here… or rather, DIDN'T take place here that inspired a boy to take up dowsing, and later to start a religion that today boasts millions of members worldwide. Could it all have begun with dowsing or divining rods?
CALL (OR TEXT) OUR LEGEND LINE:
(617) 444-9683 – leave us a message with a question, experience, or story you want to share!
BECOME A LEGENDARY LISTENER PATRON:
https://www.patreon.com/NewEnglandLegends
CREDITS:
Produced and hosted by: Jeff Belanger and Ray Auger
Edited by: Ray Auger
Guest: Lee Ann Potter, president of The American Society of Dowsers
Additional Voice Talent: Dave Schrader
Theme Music by: John Judd
SUBSCRIBE TO THE PODCAST FOR FREE:
iTunes | Google Play | Stitcher | TuneIn | iHeartRadio
JOIN OUR SUPER-SECRET:
New England Legends Facebook Group