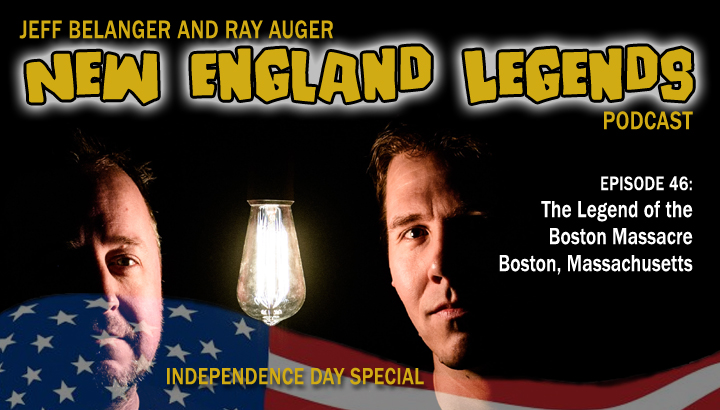 Episode 46 — Our Independence Day Special! Jeff Belanger and Ray Auger visit Boston's North End and swing by Paul Revere's house to discuss the Boston Massacre. On March 5, 1770, five colonists were killed in the streets of Boston by British soldiers. Six more were wounded. The event became known as the Boston Massacre. This tragedy helped start a revolution because of a now-famous and legendary engraving made by Paul Revere. The only problem is… Revere's image doesn't depict what really happened. Fake news? Propaganda? We explore the legend!
You can read the full Boston Massacre testimony of British Captain Thomas Preston here.
CALL (OR TEXT) OUR LEGEND LINE:
(617) 444-9683 – leave us a message with a question, experience, or story you want to share!
BECOME A LEGENDARY LISTENER PATRON:
https://www.patreon.com/NewEnglandLegends
CREDITS:
Produced and hosted by: Jeff Belanger and Ray Auger
Edited by: Ray Auger
Additional Voice Talent: Michael Legge and Tim Dennis
Theme Music by: John Judd
SUBSCRIBE TO THE PODCAST FOR FREE:
iTunes | Google Play | Stitcher | TuneIn | iHeartRadio
JOIN OUR SUPER-SECRET:
New England Legends Facebook Group