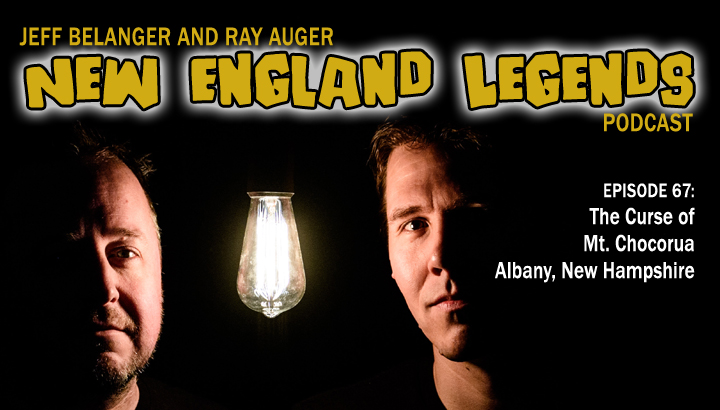 In Episode 67 Jeff Belanger and Ray Auger hike Mt. Chocorua in the White Mountains of central New Hampshire in search of a centuries-old Native American curse based on betrayal, murder, and a horrible accident. Sokosis Chief Chocorua's final words still reverberate throughout these hills. The curse is so powerful, and has been blamed on so many tragedies, that in 1955 a politician proposed renaming the mountain in an effort to kill the legend. Beware… on Mt. Chocorua, Jeff and Ray find a connection to more than one legend.
CALL (OR TEXT) OUR LEGEND LINE:
(617) 444-9683 – leave us a message with a question, experience, or story you want to share!
BECOME A LEGENDARY LISTENER PATRON:
https://www.patreon.com/NewEnglandLegends
CREDITS:
Produced and hosted by: Jeff Belanger and Ray Auger
Edited by: Ray Auger
Additional Voice Talent: Dave Schrader.
Theme Music by: John Judd
SUBSCRIBE TO THE PODCAST FOR FREE:
iTunes | Google Play | Spotify | Stitcher | TuneIn | iHeartRadio
JOIN OUR SUPER-SECRET:
New England Legends Facebook Group