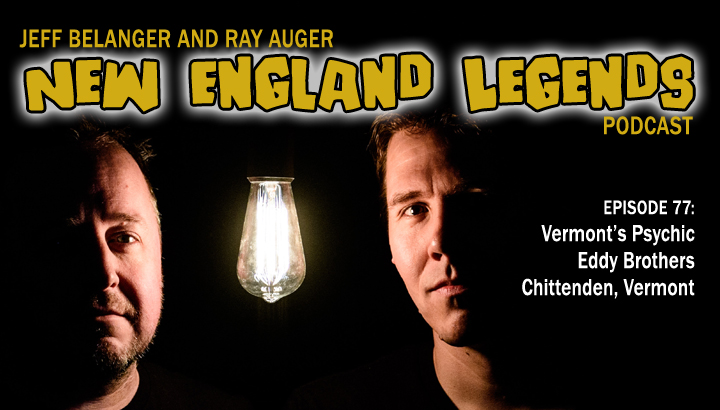 In Episode 77, Jeff Belanger and Ray Auger drive up to the Highlife Ski Club Building in Chittenden, Vermont, to a place once called the "Spirit Capital of the Universe." This building was the home of William and Horatio Eddy. These brothers were once one of the biggest names in psychic mediums in New England. We investigate their story and legends and ponder the big questions of life after death and spirit communication. Were the Eddy Brothers the real deal? Many thought they were.
ALSO CHECK OUT:
Read Henry S. Olcott's 1874 book People from the Other World online.
CALL (OR TEXT) OUR LEGEND LINE:
(617) 444-9683 – leave us a message with a question, experience, or story you want to share!
BECOME A LEGENDARY LISTENER PATRON:
https://www.patreon.com/NewEnglandLegends
CREDITS:
Produced and hosted by: Jeff Belanger and Ray Auger
Edited by: Ray Auger
Theme Music by: John Judd
SUBSCRIBE TO THE PODCAST FOR FREE:
iTunes | Google Play | Spotify | Stitcher | TuneIn | iHeartRadio
JOIN OUR SUPER-SECRET:
New England Legends Facebook Group