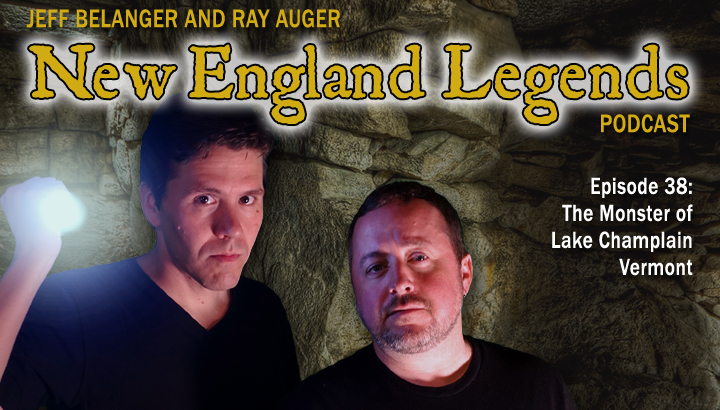 In Episode 38 Jeff Belanger and Ray Auger visit Lake Champlain on the Vermont/New York border in search of a lake monster whose legend dates back over 500 years to the time of the Abenaki and Iroquois people. The story of a 40-foot serpent shows up in many newspaper accounts as well as folklore over the centuries. But in the 1940s, things changed, but why? There have been hundreds of witnesses over the years, but can Jeff and Ray find one willing to share their own story?
HEAR ALSO:
Podcast 16 – Cassie the Sea Serpent
CALL (OR TEXT) OUR LEGEND LINE:
(617) 444-9683 – leave us a message with a question, experience, or story you want to share!
BECOME A LEGENDARY LISTENER PATRON:
https://www.patreon.com/NewEnglandLegends
CREDITS:
Produced and hosted by: Jeff Belanger and Ray Auger
Edited by: Ray Auger
Theme Music by: John Judd
SUBSCRIBE TO THE PODCAST FOR FREE:
iTunes | Google Play | Stitcher | TuneIn | iHeartRadio
JOIN OUR SUPER-SECRET:
New England Legends Facebook Group