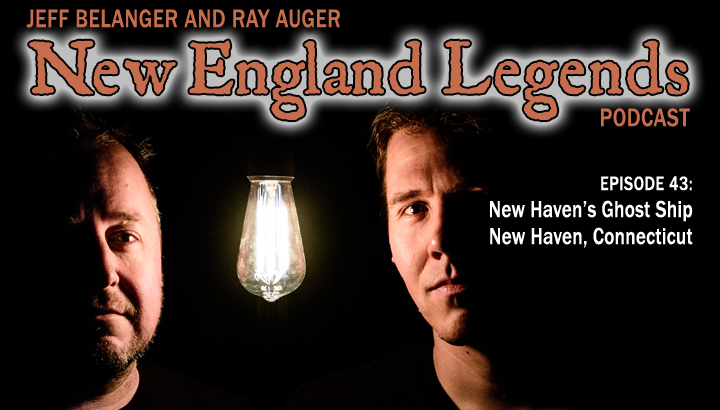 In Episode 43 Jeff Belanger and Ray Auger visit the shores of New Haven Harbor in Connecticut in search of a ghost ship that was first sighted in the mid-17th century. In January of 1647 a Great Ship set sail from New Haven bound for England, but it was never seen again until perhaps that June when dozens on the shores of New Haven watched a ghostly ship enter the harbor. The story of this sighting spread throughout New England and eventually made it into the pages of Cotton Mather's book on the religious development of early New England. But was this just some passing cloud? A sign from God? Or something more?
CALL (OR TEXT) OUR LEGEND LINE:
(617) 444-9683 – leave us a message with a question, experience, or story you want to share!
BECOME A LEGENDARY LISTENER PATRON:
https://www.patreon.com/NewEnglandLegends
CREDITS:
Produced and hosted by: Jeff Belanger and Ray Auger
Edited by: Ray Auger
Additional Voice Talent: Michael Legge
Theme Music by: John Judd
SUBSCRIBE TO THE PODCAST FOR FREE:
iTunes | Google Play | Stitcher | TuneIn | iHeartRadio
JOIN OUR SUPER-SECRET:
New England Legends Facebook Group