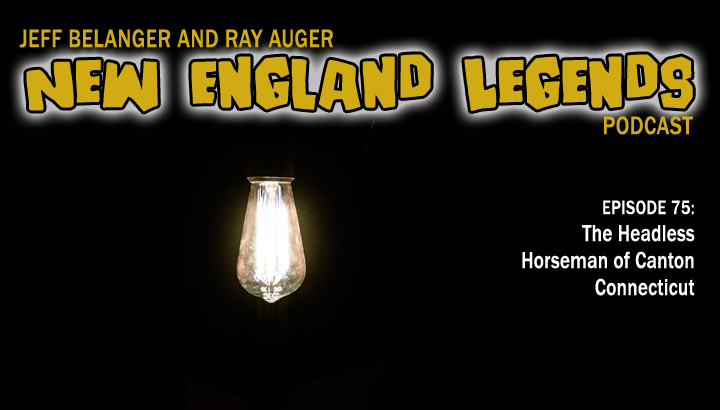 In Episode 75, Jeff Belanger and Ray Auger explore the backstory of Canton, Connecticut's headless horseman. Dating back to 1778, this haunting specter is said to be that of a French paymaster who was once en route to Saratoga, New York, to deliver gold and silver to French officers fighting in the Revolutionary War. This rider made it as far as a tavern in Canton before he and the loot disappeared. The story of this headless horseman turns up in print about a century later, and is still around today though the tavern is long gone. Look out, Sleepy Hollow, you may have some competition in the Nutmeg State.
CALL (OR TEXT) OUR LEGEND LINE:
(617) 444-9683 – leave us a message with a question, experience, or story you want to share!
BECOME A LEGENDARY LISTENER PATRON:
https://www.patreon.com/NewEnglandLegends
CREDITS:
Produced and hosted by: Jeff Belanger and Ray Auger
Edited by: Ray Auger
Theme Music by: John Judd
SUBSCRIBE TO THE PODCAST FOR FREE:
iTunes | Google Play | Spotify | Stitcher | TuneIn | iHeartRadio
JOIN OUR SUPER-SECRET:
New England Legends Facebook Group